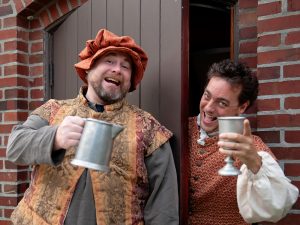 GreenStage's thirtieth summer of free Shakespeare in Seattle-area parks kicks off this Friday, July 13 with three performances: Henry IV, part 1, directed by Amelia Meckler Bowers, will play at 7 p.m. at the Magnuson Park amphitheater; The Three Musketeers, directed by Erin Day, will be at Seward Park at 7 p.m.; and our Backyard Bard version of The Two Gentlemen of Verona, directed by Jennifer Crooks, will begin at 7 p.m. at High Point Commons. There will be more shows at Seward, High Point, and Volunteer Park throughout the weekend; check our performance calendar for those and the rest of our season schedule, which runs through August 18.
SOTF Saturday and Sunday
Don't miss out on the 18th annual Seattle Outdoor Theater Festival playing Saturday and Sunday at Volunteer Park. GreenStage will be performing all of our summer plays at the festival, and we'll be joined by eight other companies. There will be a total of 17 performances on three stages throughout the weekend, all free. (We all enthusiastically accept donations, though!) Check the SOTF page for the full schedule.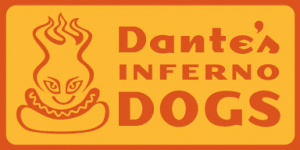 Frequent SOTF participant Dante's Inferno Dogs will be on hand to meet your culinary needs. Dante's serves a wide variety of sausages, bratwursts, and franks, including some vegan and gluten-free options. They carry plenty of cold drinks, too. Look for them near the SOTF info booth.
We look forward to seeing you this summer for some FREE Shakespeare and swashbuckling. Go see a play!