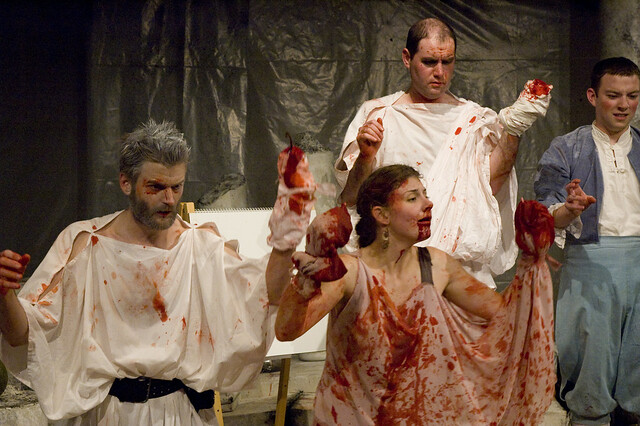 Our series of informal readings of Shakespeare's plays will continue Sunday, May 12 with a reading of Titus Andronicus. We'll begin at 6 p.m. at Hattie's Hat in Ballard. Many of us will gather earlier for a bite and a beverage.
Bring your own script and join in the reading–no experience necessary!–or just come to watch and listen and hang with other Shakespeare-loving folks.
Free as always, and gobs of fun!
(The photo is from our 2009 Hard Bard production of Titus. We can hardly believe it's been so long ago!)