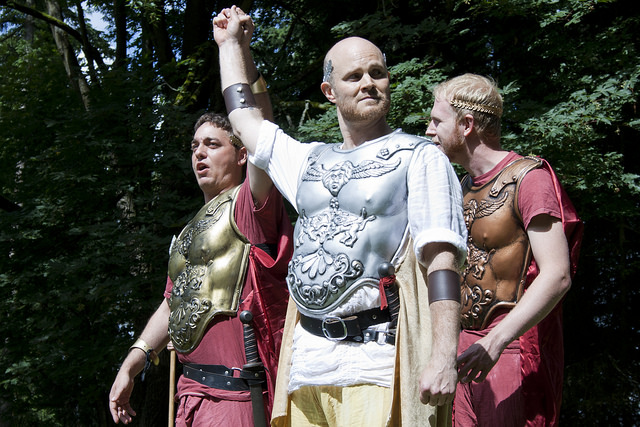 GreenStage will host the next in its monthly series of informal play readings by presenting Julius Caesar at 6 p.m. Sunday, March 10 at Hattie's Hat at 5231 Ballard Avenue Northwest in Ballard.
These readings are so much fun that in February fourteen people braved snowmageddon 2019 to read The Taming of the Shrew.
You don't have to be a professional actor to read with us; just bring a script and join in the fun, or just enjoy a beverage, a bite, and watch and listen.
We hope to see you there!