One night only we will present a virtual performance sneak preview! Two quarreling fairies; four sparring lovers under the spell of a love potion; a motley crew of rude mechanicals determined to put on a play; and one impish Puck relentlessly causing mischief for them all. It all adds up to one perfect storm of chaos in Shakespeare's most enchanting comedy. Directed by Taylor Davis.
A short summary of the show
Chaos reigns in Athens and it's all the fault of the Fairy Folk.
Fairy Queen Titania and Fairy King Oberon are quarreling and it's sending romantic ripples throughout the human population. Hermia loves Lysander. Lysander loves Hermia. Helena loves Demetrius. Demetrius loves…Hermia? Running away to the woods seems like the perfect solution. But mischief abounds, and Oberon sends his henchman, Puck, to bewitch the lovers. Unfortunately, as subject to the vagaries of chaos as anyone, Puck gets it wrong, bewitching both men to love Helena.
Meanwhile, the nuptials of Duke Theseus and conquered Amazon Queen Hyppolita loom and a group of "rough mechanicals," fronted by Nick Bottom, goes into the woods to prepare entertainment for their wedding.
In order to get what he wants, Oberon bewitches Titania to fall in love with a monster, conveniently provided by Bottom, who Puck has magically transformed into an ass. (We did say there was chaos, remember.)
It's a wild night in the wilds outside Athens, but we promise that "all will be well."
Who's Who
Taylor Davis | Director
Anna Vraney | Stage Manager
Heather Bernadette | Production Manager
Molly Bauckham | First Fairy
Randy Alvarenga | Lysander/Flute/Peaseblossom
Jessie Calixto | Puck/Philostrate
Eloisa Cardona | Theseus/Oberon
Matt Gilbert | Demetrius/Snout/Cobweb
Jayln Green | Peter Quince/Egeus
Brock Looser | Hermia/Snug/Moth
Amelia Meckler | Hippolyta-Titania
Mandy Nelson | Helena/Starveling/Mustardseed
Dan Wood | Bottom
Josh Zimmerman | Musician
Cast and Production Team Bios
Taylor Davis – Director
Taylor is grateful to be a part of this unique and wonderful experience, sharing her lifelong adoration of Shakespeare. She holds a BFA in Musical Theatre from the University of Oklahoma and directs, choreographs, and performs in and around Seattle. This show is extra special since her first GreenStage experience was playing Puck in Midsummer! Select directing credits: 9 to 5: The Musical (Twelfth Night Productions), Return to the Forbidden Planet (CenterStage), Nunsense (Valley Center Stage), Joseph and the… (SFFT), The Christmas Spirit (BAT); Rapunzel Holiday Panto (CenterStage).  Thank you Erin for this lovely opportunity, Heather for all you do, Anna for being an amazing SM, the fantastic cast, and thank you- the patron- for supporting local theatre- it is so valuable. Love to her everything.

Randy Alvarenga – (Lysander, Flute, Peasebottom)
Randy is thrilled to be making his Green Stage debut (albeit virtually) in this reading of A Midsummer Night's Dream with such a talented group of performers.
Born in Washington DC, he attended the Duke Ellington School for the Arts and holds a BFA in Musical Theatre from TCU in Fort Worth, TX. Throughout his career he has worked on radio, stage, as well as in film, both domestically and abroad.
Only recently moving to the area in mid-2019. Some of his work in the Seattle market include his role as Jack/Jesus in Reefer Madness, Joe in 9 to 5: The Musical, and Bob Cratchit in A Christmas Carol.
Abroad, Randy became the first foreigner accepted to the prestigious Bungakuza Theatre company in Tokyo, Japan. This allowed him to work in television shows such as Cold Case, and Aibou: Tokyo Detective Duo as well as with Olivier Award winning director Richard Jones.
---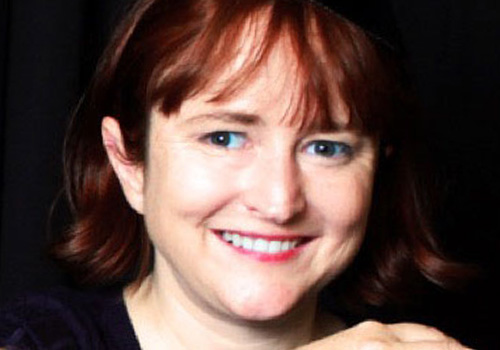 Molly Kaleo Bauckham  –  (First Fairy)
Molly has been reading and performing Shakespeare since 1988, playing the Celtic harp since 1998, and singing since childhood. Born in northern California and raised on the island of Maui, Molly now makes Seattle, Washington her home. After winning top honors at the Hawaii Brown Bags to Stardom statewide talent competition in her senior year of high school, Molly continued her theatrical and musical studies at the University of Oregon's Clark Honors College. In addition to her traditional and contemporary repertoire, Molly particularly enjoys setting Shakespeare to music; in 2010 she composed a setting of "Blow, Blow, Thou Winter Wind" from As You Like It, and later self-published her arrangement. She also combined sonnets 144 and 129 together as a tango ("Tango de Sonetos") and more recently composed a setting of "O Mistress Mine" for Sofa Shakespeare's Twelfth Night. When not performing, Molly can be found slinging harps and dulcimers at Fremont's legendary Dusty Strings Music Store and School.
---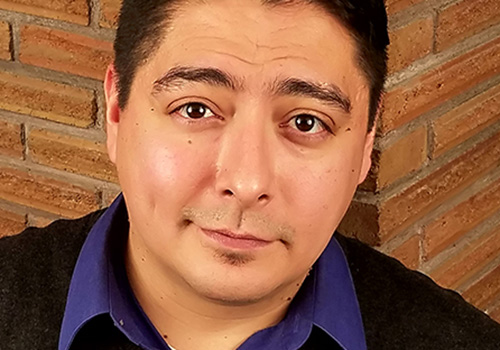 Jesse Calixto  –
(Puck/Philostrate)
Jesse s an actor and musician who graduated with a BFA in theatre performance from the University of Idaho. He spent spring 2018 touring Washington state with the Seattle Shakespeare Company's Educational Tour of Romeo & Juliet and Twelfth Night. He played Bear/Human in 2017's People's Choice Gregory Award-winning cast of DEERS at Annex.
---

Eloisa Cardona – (Theseus/Oberon)
Eloisa is thrilled to have the chance to work on and perform Shakespeare's Midsummer Night's Dream with GreenStage. This would be her second time having this privilege, in a previous production with NW Shakeseapean Ensemble directed by (the late) Larry Hanon, she played the role of Hermia. Other theaters she has worked with are Centerstage Theater (Federal Way),Rebate Theater, ACT Theater in their ACTLab production of The Good Woman Of Szechuan, Dukesby Theater (Tacoma), Latino Theater Projects (Ofelia in Anna In The Tropics), REact Theater, SIS productions, Book It Repertory Theater (Book It All Over touring company), Seattle Public Theater, Renton Civic Theater where she was Miranda in The Tempest directed by Helen Machin-Smith, Seattle Children's Theater, and Sesattle Repertory Theater. She has also acted in numerous commercials, industrial videos, and several international films in Canada and the Philippines.To my family my inspiration and the wind beneath my wings; 1-4-3.
---

Matthew Gilbert – (Demetrius/Snout/Cobweb)
Matthew is very excited to be a part of these unique showings of A Midsummer Night's Dream. When he isn't working , he's at home and trying to stay sane and healthy. Pre COVID-19 Matthew worked with Seattle Shakespeare Co, ArtsWest, Theater Schmeater, and Greenstage. Matthew would like to thank his friends and family for their support and love thru these challenging and difficult times. Thank you!! #maskup # BLM
---

Jalyn Green – (Peter Quince/Egeus)
Jalyn is thrilled to return to GreenStage. This is his fifth time with the company having previously been in Antony and Cleopatra, The Taming of the Shrew, Midsummer, and the 2016 Hard Bard The Duchess of Malfi. Jalyn studied acting at Centralia College and the University of Washington. Some of his other recent credits include, Frost/Nixon, God of Carnage, Bat-Hamlet and Atticus Finch in To Kill a Mockingbird. Love and thanks to his friends and family and Chelsea, and love to you all during this time.
---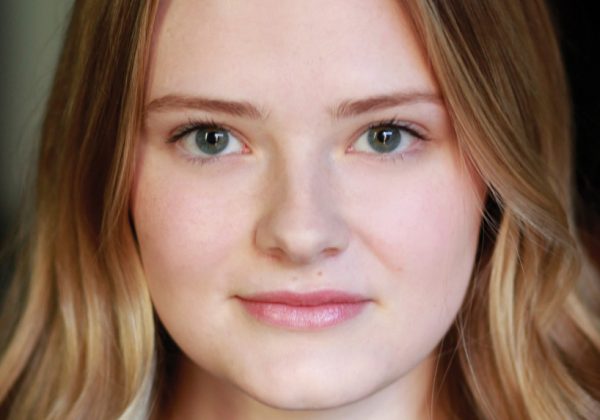 Brock Looser – (Hermia)
GreenStage debut! Training: NYU Tisch (New Studio on Broadway & Stonestreet Studios), Royal Academy of Dramatic Art, Commonwealth Shakespeare Company (Apprentice). NYU: The Wolves (#13), You're a Good Man, Charlie Brown (Lucy). RADA: Twelfth Night (Olivia). Film: Sincerely, The Victims (NFFTY), A Day in the Life (Lead/Writer/Producer). Always love and gratitude to my fam! brocklooser.com
---

Amelia Meckler – (Hippolyta/Titania)
Amelia is excited to return to the "stage" after taking a couple years out of the limelight. She directed Henry IV, part 1 for GreenStage in 2018 as well as some of your other favorites in years past: Much Ado, 12th Night, and Merchant of Venice. Theatre is a vital part of community and while online creativity is glorious, she looks forward to sharing a park or any venue with you in the future. Love to Devin and sweet pup Fizzgig for making space for this to happen.
---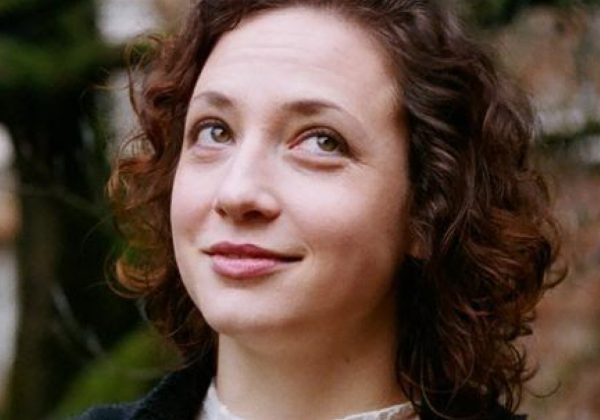 Mandy Nelson – (Helena/Starveling/Mustardseed)
Mandy has been doing theater in the Sound for 20 years with GreenStage, Burien Actors Theater, Tacoma Little Theater and others. She has a degree in Drama from UW. Her real life job is pretending to be as smart as those around her and her evenings and weekends are spent pretending with her 3 year old, so all in all good money spent on that degree. Overjoyed to be back for another summer with GreenStage (Covid or no) she sends her love to her partner Blake and kiddo Dashiell.
---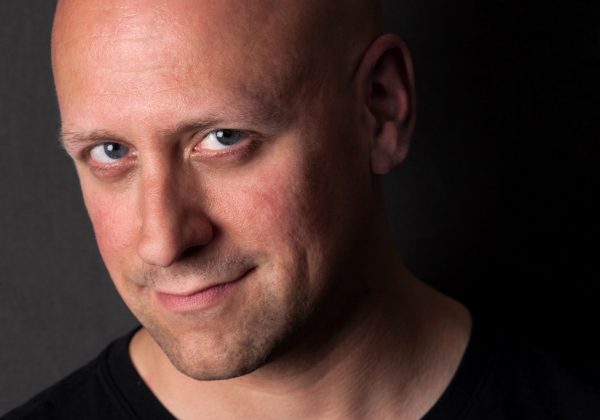 Daniel Wood – (Bottom)
Daniel is a ten-year veteran of GreenStage. Memorable GreenStage credits include Athos in The Three Musketeers, Don Armado in Loves Labour's Lost, Edgar in King Lear, and Stephano in The Tempest. He has also performed with such storied companies such as Seattle Shakespeare Company, Book-It Repertory, Seattle Public Theater, Sound Theatre Company, Theater Schmeater(RIP), Annex Theater, Macha Theatre Works, Centerstage, SecondStory Rep and many, many more. He looks forward to being able to perform outside once again.