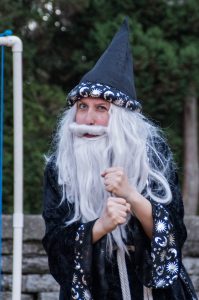 Time sure flies when you're having fun, and this summer's shows have been a blast! It's hard to believe we're already at the last week of GreenStage performances this summer. But it's true; we wrap up on August 19!
Now, if you're saying to yourself, "Dagnabbit, I haven't gotten around to seeing all four GreenStage plays this summer," FEAR NOT! You still have a chance to see them all this week. In fact, we have a procrastinator's special: a quadruple feature of all four plays at Volunteer Park beginning at 1 p.m. Saturday, August 19.
Also please note a schedule change from any of our printed calendars. As we reported earlier, the performance of Richard II originally planned for Othello Park this weekend has been moved to 7 p.m. Saturday, August 18 at Seward Park because of a conflict at the original venue. We blame Iago for the mix-up.
Get out there while you can and go see a play! It'll cast a spell on you!