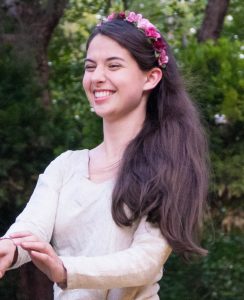 GreenStage, Seattle's Shakespeare in the Park company and the city's longest-running Shakespeare theater company, will have a new look on its staff and a refreshed graphic identity as it heads into its thirtieth season in 2018.
Natalie Gress has been named managing director of GreenStage, replacing Ken Holmes, who has been involved with the company since the 1993 production of A Midsummer Night's Dream. Holmes has has worked in several capacities with the company, from acting and directing to building sets and props to working as producing artistic director. He has been managing director since 2004 or so, about the time we started having fancy things like titles.
Gress has been involved with GreenStage since 2013, when, as a GreenStage apprentice, she appeared in that summer's version of Midsummer. She's also worked with the company as a summer tour manager, actor, set designer, tech director, and has worked for several years with the company's summer education camps for kids.
"I love the art that GreenStage brings to the community," Gress said. "I'm looking forward to the opportunity to continue bringing high-quality live theater to Seattle-area parks. As a teacher, I also appreciate GreenStage's educational programs and hope to make them even more robust in the coming years."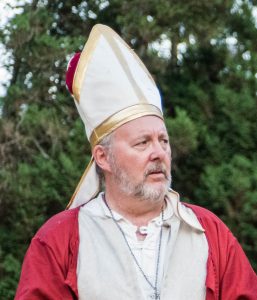 "Having recently moved to Kent, it has become more challenging to serve GreenStage in a leadership role," Holmes said. "GreenStage is very important to me, and I'm looking forward to continued involvement with the company."
It's appropriate that Gress started with GreenStage as an apprentice. Her first year as managing director will be an apprenticeship of sorts. Holmes will stay on and work closely with her this year; he's got about three decades of information to download and that will take some time!
"I am quite honored to be trusted with this position and am humbled by the learning ahead of me," Gress said. "My passion for the work this nonprofit does has kept me coming back each year, and I look forward to our 30th anniversary!"
GreenStage's new logo brings a certain amount of energy and playfulness to its graphic identity. The wave of green evokes a grassy hillside in the park, or a blade of grass, and the "Shakespeare in the Park" tagline brings home with clarity what exactly it is we're all about.