Raise a glass to celebrate the completion of GreenStage's 31st season, and help us fund season 32!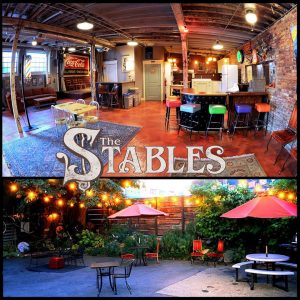 980 S Nebraska St, Seattle, WA 98108  (take a virtual tour)
Wine and beer cash bar – two drink tickets included with admission!
Tasty h'ordeuvres and sweet treats from Happy Hour Cookies – happyhourcookies.net
Silent auction and live auction
Mystery Wall of Wine!  Wine hidden in paper bags, all worth at least the price you pay
Fun games like Pin the Dagger on Caesar!  Most likely played with darts.
Sonnet Slams! Donate for your favorite performance!
Admission is $40 in advance, $50 at the door, and includes two drink tickets.
Can't make the event? Our donate page is open 24/7
Do you have cool items or experiences you could donate to the auction? Visit our procurement page