HENRY V
Main HENRY V page
HENRY V Cast Bios
HENRY V Director's Note
PERICLES, Prince of Tyre
Main PERICLES page
PERICLES Cast Bios
PERICLES Director's Note
BACKYARD BARD
Main BACKYARD BARD page
BACKYARD BARD Cast Bios
BACKYARD BARD Director's Note
PRODUCTION TEAM
Production Team Bios
About the Plays
HENRY V – Directed by Vince Brady
Prince Hal, now King Henry V, has proven to be a much better ruler than any in Britain expected. Now, with matters at home settled into a state of peace, the King turns his eyes to reclaiming France, which he feels is his birthright. Of course France, and particularly its young and arrogant Dauphin, sees things differently. The "warlike Harry" sets forth to conquer a nation, reclaim a kingdom, and woo a princess. And this King isn't one to settle for two out of three.
GreenStage began presenting Shakespeare's Histories in order for a second time back in 2017 with Richard II and the Henry IV plays in 2018 and 2019. Although the pandemic had other plans, we're thrilled to finally get back on track with this journey.
Pericles, Prince of Tyre – Directed by Ken Holmes
When Prince Pericles sets out on a quest to win the hand of a princess, he instead finds himself in mortal peril. Fleeing his homeland, he embarks on an epic journey that leads to true love and devastating loss. As Pericles decends into a deep sadness, we fast forward to the life of his long lost daughter Marina, now on her own treacherous odyssey – escaping death and overcoming great challenges. A story of fathers and daughters, bravery, shipwrecks, an evil queen, pirates, true love, and a surprisingly happy ending.
Shakespeare's Pericles is based in part on the medieval writings of John Gower, who serves as the Chorus of the play. There is some debate as to whether Shakespeare alone wrote the Elizabethan script. Most modern scholars attribute the play to a collaboration between Shakespeare and George Wilkins. We'll let scholars argue over the authorship, we're just happy to bring this rarely performed classic to life for you.
BACKYARD BARD – Directed by Sarah Stillion
MUCH ADO ABOUT NOTHING
Love is the victim when lies are the weapon. Young and innocent, Claudio and Hero's love is put to the test when the wicked Don John stirs up trouble by convincing Claudio that Hero has been unfaithful. When her innocent cousin is slandered, Beatrice leaps to Hero's defense and enlists the aid of Benedick, her rival in wit and a friend to Claudio. Loyalties are tested in this comedy of love, betrayal, and redemption.
MACBETH
Witches and thanes and kings, oh my! Prophecy leads Macbeth, the thane of Glamis, down a slope slippery with royal blood. But prophecy comes with a price far higher than he anticipates. Macbeth and his Lady must face down visions, ghosts, and madness in their quest for power. Beware the wood that walks and the man not born of woman when you seek a throne through blood.
---
HENRY V
HENRY V CAST
(alphabetical order)
Meredith Armstrong
– King of France, Canterbury,Westmoreland
(She/her) Henry V was the show that brought Meredith into the GreenStage family in 2005. She's delighted to have looped the histories, graduating from the Princess of France to its King. Previous GS roles include Goneril (King Lear), Glendower (Henry IV, Part 1), and Duchess of York (Richard II), among too many others to recount. Past favorites with other companies include: Judith (Blood Water Paint, Macha Theatre Works), Dr. Susan Reach (Red Planet Blue (World Premier), Driftwood Players), Richard Henry Lee (all-female 1776, Reboot Theatre Company), and Hannah Jarvis (Arcadia, Renton Civic Theatre). She holds a BA in Theatre from WWU and studied with the National Shakespeare Conservatory in New York. When not acting, she trains and performs aerial circus and writes multi-genre novels. Love to Erik, Astrid, and Pippin!
Mary Murfin Bayley  – Mistress Quickly, Alice, Gower, French Soldier
Mary's previous GreenStage roles include Oberon and Theseus in last year's Midsummer Night's Dream, Belarius in ; Gratiana in The Revenger's Tragedy; Mistress Quickly, Worcester, and Silence in the Henry IV plays. She has also enjoyed performing with Theatre9/12, Annex Theatre, Seattle Public, Book-It Rep, Seattle Jewish Theatre, Penguin Productions, and Seattle Opera. Trained originally at Reed College and at the HB Studio in NYC, she later studied Commedia dell' Arte at Teatro Cestello in Florence, Italy, Mary is delighted to spend another summer playing Shakespeare in the parks and is very glad you are here.
Anthony Duckett – Dauphin, Grey, Jamy
Anthony is an actor from the greater Seattle area and is making his eleventh collaboration with GreenStage. Previous GS credits: Arthur in King John, Trinculo in The Tempest, Cornwall in King Lear, Dumain and Nathaniel in Love's Labour's Lost, King Louis and Rochfort in The Three Musketeers, Demetrius and Wall in A Midsummer Night's Dream and as a prelude to this, he played digital Dauphin in digital Henry V in 2020. Hard Bard credits: Anselmus in Cardenio and finally Ferdinand in The Duchess of Malfi. Anthony has made the rounds with some other theater companies in the Seattle area as well, including Book-It Repertory, Seattle Shakespeare Company, Sound Theater Company, Seattle Public Theater, Theater Schmeater, Open Circle Theater, Theater Simple, Second Story Rep, etc… In his spare time Anthony enjoys fast cars, loud motorcycles, reading fantasy fiction and playing in the deep woods. Anthony sends his love to his Mom, his Dad and his very hairy children, Millie, Finn and Bacchus.
Matthew Gilbert – Henry V
After taking a two year unintended break from theater, Matthew is truly honored and excited to be back on stage with his GreenStage family. Matthew would like to dedicate his performance to his 4 year old Nephew George. For whenever his calls for St. George in the play, he is calling for him! Thank you and Go See a Play.
Aubrey Sara Kaye – Fluellen, Cambridge
Aubrey (she/her) is excited to return to GreenStage's Henry V in the parks after 2020's online production. You may have seen her in other installments of the Henriad as Prince Hal in Henry IV, Part 2 and Lady Percy in Henry IV, Part 1. She is a graduate of the Pacific Conservatory of the Performing Arts and holds a degree in Computer Science from California Lutheran University. Other favorite Shakespeare roles include Ophelia and Gertrude in Hamlet (GreenStage – Backyard Bard), Hermia and Quince in A Midsummer Night's Dream (GreenStage – Backyard Bard), Ophelia u/s, Player Queen in Hamlet (Kingsmen Shakespeare Company), Duchess of York u/s in Richard III (PCPA), Audrey in As You Like It (California Lutheran University), and Margaret in Much Ado About Nothing (PCPA – Conservatory Rep).
David S. Klein – Exeter
David's acting career began in 1969 and has included an appearance on stage at the Woodstock Festival that year, international avant-garde festivals in Baltimore and in Poland, running a touring company for three years in rural New England, and, in his 37 years here, working in all of Seattle's major theaters and many, many smaller ones. This is his third show with GreenStage, having had a terrific time in 2017 in Comedy of Errors and in 2019 with Henry IV part 2. He is a company member of both Theatre 9/12 and Tales of the Alchemysts Theatre.
Joe Moore – Constable, Scroop, MacMorris
Joe recently graduated from Western Washington University, and is overjoyed to be joining GreenStage for his third production with the company. Previous productions with GreenStage include Henry IV Part I and Richard II. He has also recently worked at ACT as an understudy in their production of Sweat by Lynn Nottage. Special thanks to my parents, my brother, and my girlfriend who have always supported my dreams.
Olivia Ockey – Katherine, Boy, Bedford
Born and raised in Utah, Olivia recently graduated from the BFA Acting program at Brigham Young University. Favorite past roles include Siobhan in The Curious Incident of the Dog in the Nighttime, Ma in The Happy Journey from Trenton to Camden, and the Rose and the Snake in The Little Prince. She has also enjoyed co-producing, devising, and performing as the title character in Prothero at the Great Salt Lake Fringe Festival in 2021, which won first place for best script. Olivia is thrilled to perform in the Pacific Northwest for the first time and can't wait for future adventures with this wonderful community of artists.
Luke Sayler – Pistol
Luke has appeared in nine GreenStage productions: Henry IV part 2, Hamlet, Two Gentlemen of Verona, Macbeth, Henry VIII and Bottom the weaver in three separate productions of A Midsummer Night's Dream. Some of Luke other favorite roles have been: Stanley Stubbers in One Man; Two Guvnors with Sound Theatre Company, Larry in Truth Like the Sun with Book-It, the Emperor Caligula in Caligula, Charlie Heartbreak in The Jammer, and Algernon Moncrief in two productions of The Importance of Being Earnest. Luke is a graduate of Cornish College of the Arts. Thank you for joining us! Come say hi. Special thanks to Claire, Kathy, Ted and Stella.
Jean E. Sitte – Nym, Montjoy
Jean (she/her) is delighted to return to live in-person theatre! Jean was most recently seen as Alonzo in GreenStage's virtual Tempest. Past shows include The (Improvised) Nutcracker with Taproot Theatre Company and A Midsummer Night's Dream with Valley Center Stage. She has also performed with Bainbridge Performing Arts, The Fern Shakespeare Company, and Edmonds Driftwood Players, among others. She holds a BA in Theatre from Seattle Pacific University and has studied with Shakespeare & Company in Lenox, MA. Jean and her husband Joel are infatuated with their baby boy and the elusive concept of a full night's sleep.
Sean Patrick Taylor – Orleans, Williams, Governor of Harfleur, Burgundy
Sean is happy to return to GreenStage, having played Justice Shallow in GreenStage's Henry IV Part 2. Other credits included Shallow (again) in GreenStage' s Merry Wives of Windsor, Amiens in Seattle Shakespeare Company's As You Like It, and the Host of the Garter in SSC's Merry Wives. He also appeared as Telegin in Akropolis Performance Lab's production of Uncle Vanya. A scholar of language and literature, he provided the translations of A Doll's House and Cyrano de Bergerac for SSC, and teaches medieval and ancient literature at the Creative Retirement Institute, and through UW Extension.
Gail Javarah Wamba – Bardolph, Rambures, Salisbury, Bates
Gail is thrilled to continue the dream of 10-year-old Gail: acting in the beautiful Pacific Northwest outdoors. Previously with Greenstage, Gail swashed buckles as Treville in The Three Musketeers and designed props for 2016 – 2018 summer tours and The Duchess of Malfi. Recent performances include ReZoom: Bench (Lailah) and Whale Women (Tami); Pendant Audio Shakespeare: Pericles (Thaliard) and Troilus & Cressida (Agamemnon); monthly comedy with Midnight Mystery Theatre (50+ since 2020); dance, and prop design for Dirty Rotten Scoundrels, Puss In Boots: A Holiday Panto, and Nunsense. Offstage, Gail can be found developing code, hiking, gardening and other things that let one wander into the weeds. Thank YOU for supporting live theater. Love to Josh, Serenity and all our family!
HENRY V Director's Notes
I adore Henry V because it is a play that begs for the audience's participation, and rewards them for their imaginative work. It is unapologetically theatrical and declares its intentions in its very first words. The Chorus enjoins the audience to let the actors on their "imaginary forces work". It is Shakespeare making the fundamental agreement with the audience that lies at the heart of all great theatre, and a GreenStage show in particular, "We are here together, making this story together, and without your imagination and participation all of what we do can come but to nothing."
Sadly, the subject of war, its futility and human cost, never ceases to be relevant; no more so than this year with the atrocities in Ukraine. Henry V is, at first sight, an overtly patriotic play in which its eponymous hero presents an idealized picture of a warrior-king. Yet, Shakespeare seems to have had difficulties in presenting a mere celebratory romp charting a national hero's victorious war so he provides us with a second "hidden" play. He strives to show us that this idealized monarch also has a human face and explores the darker shadows surrounding this "sun king", suggesting that the traits we require to be a good king are not the same as those we require to be a good person.
For me, Henry V clearly marks Shakespeare's decision to move away from the romantic comedies and chronicle plays, toward the deeper explorations of human nature he would reveal in his later comedies and tragedies. In the scenes before Agincourt Shakespeare turns a corner in his writing and takes the play, and us, in another direction. The voice of the common man finally gets to speak truth to power, sounding a new note of doubt about the moral justification of the war, and leaving Henry, Hamlet-like, to wrestle with his conscience about his personal responsibility. Shakespeare's towering achievement with Henry V is that he leaves the audience to make up their minds whether Henry is an ideal king leading a unified nation to a glorious victory, or a crafty and unscrupulous politician embarking on a cynical war of aggression in spite of its human costs.
— Vince Brady
---
PERICLES, PRINCE OF TYRE
PERICLES CAST
(alphabetical order)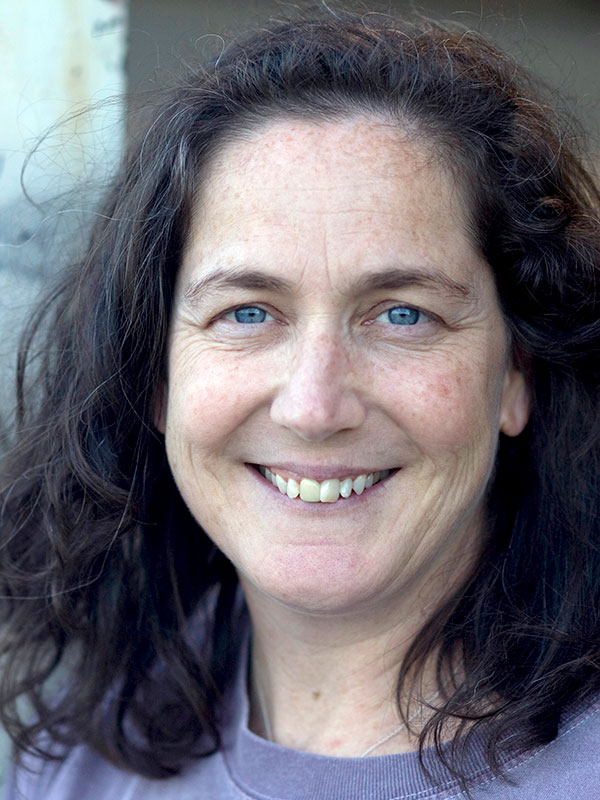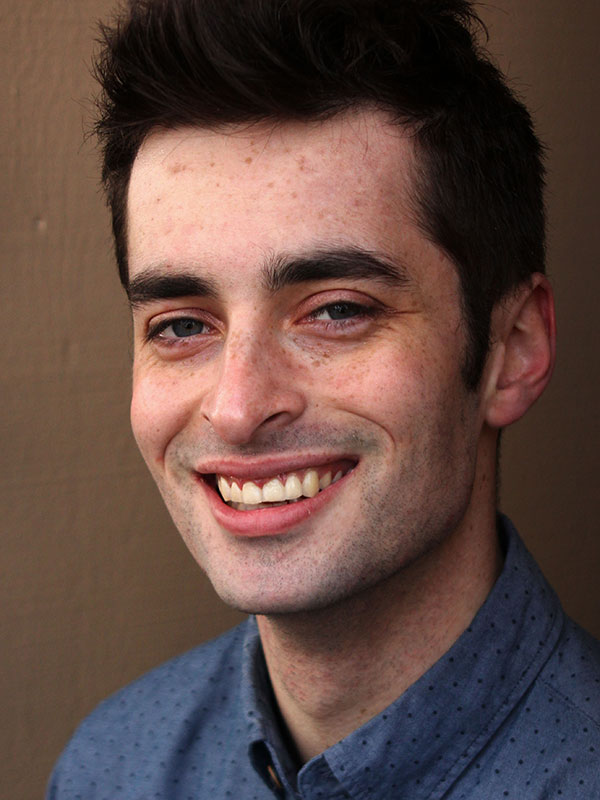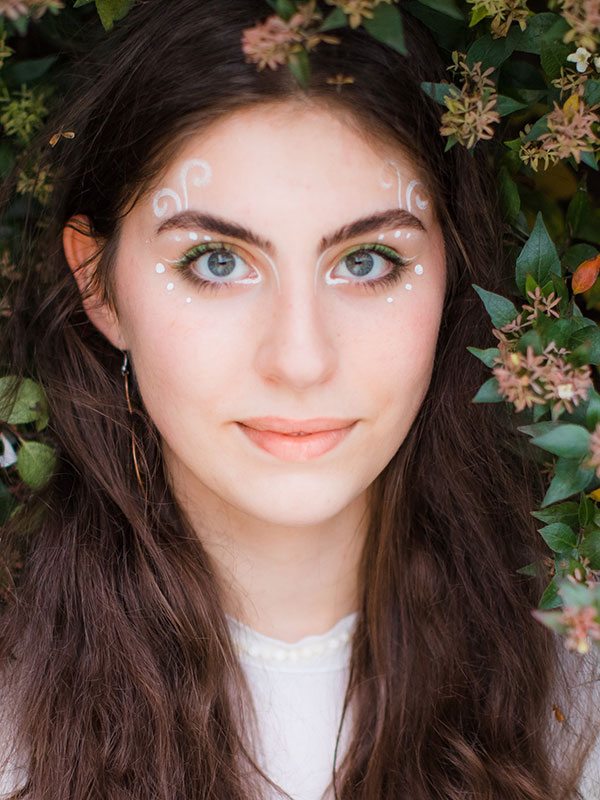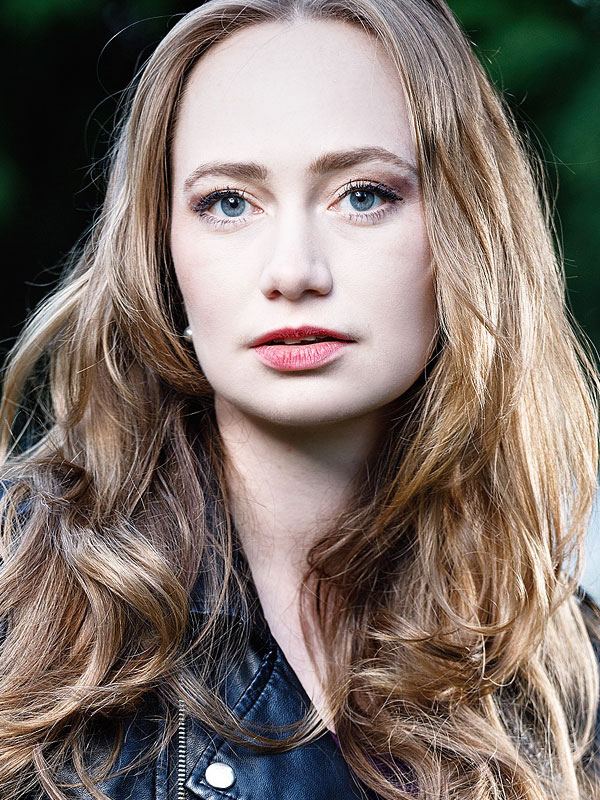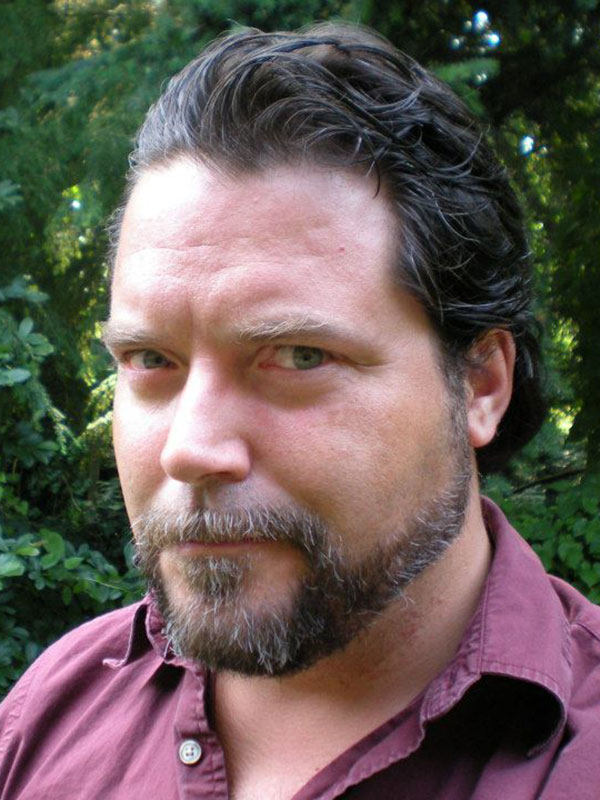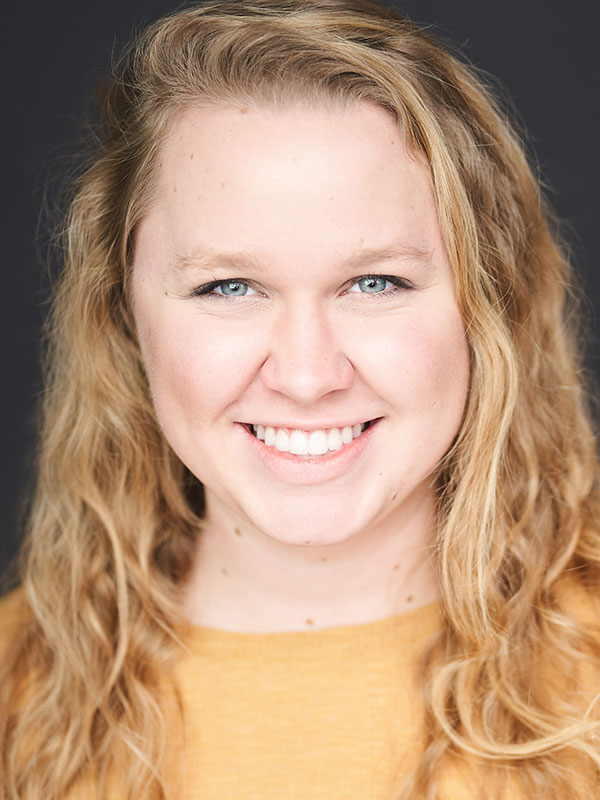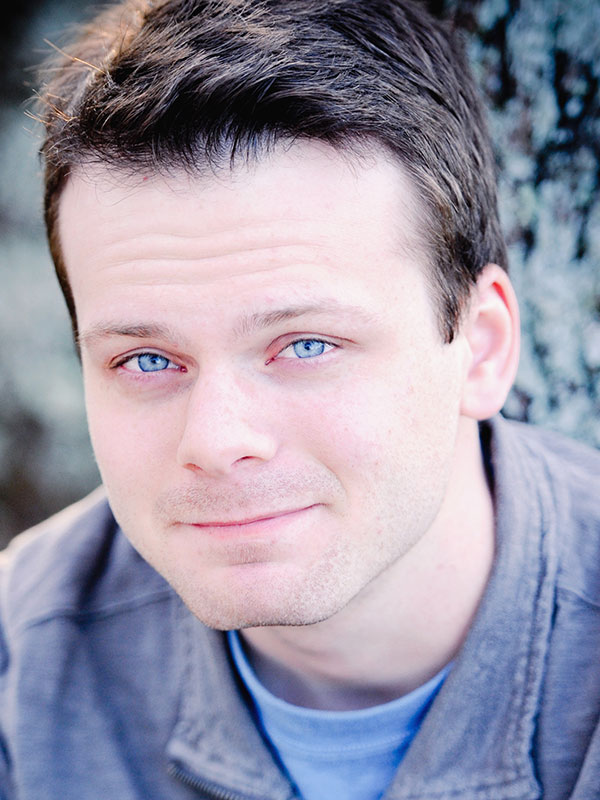 Erin Day –
Gower
After moving from Washington D.C., Erin found a home in GreenStage and finds nothing grander than playing with them and with you. Around town, she has performed at Seattle Public Theater, Theatre Babylon, Seattle Fringe Festival, The Washingtonians! and others. She is currently a member of The Midnite Mystery Players and is honored to serve as Artistic Director for GreenStage. Thanks to her amazing family and especially to you. Enjoy the show!
Matthew Fisher – Pericles
A longtime fan of Shakespeare, Matthew Fisher is excited to debut with GreenStage in his first Shakespeare in the Park performance. Ever since seeing the Merry Wives of Windsor as a child he has known he wanted to perform the Bard, and he hopes that he can bring that joy to you as well.
Audrey Herold – Dionyza / ensemble
Audrey is a local actor and arts administrator. She received her BFA in Acting from Trinity Western University and is represented by Melissa Baldauf/Big Fish NW Talent. Fun fact: she's been in Much Ado About Nothing three times, as: Beatrice, Borrachio/Ursula and Leonata. Other favorite credits include her three seasons on Taproot Theatre's Educational Tour and understudying both female roles in the recent EUROPE at 12th Ave Arts (Thalia's Umbrella). When she's not reciting Shakespeare on a lawn, you can find her weeping over Excel workbooks for her MFA in Arts Leadership's Finance class, serving as a Dacha Theatre Company member, or convincing her cat to stop munching on the spider plants. She hopes you enjoy the show.
Jasmine Harrick – Helicanus / ensemble
Jasmine Is incredibly stoked to be in her first GreenStage production as well as her first-ever Shakespeare play. Some of their favorite past roles include Belle (Beauty and the Beast), Jane (Pride and Prejudice), Jo (Little Women), and Maureen (Rent). When not on stage Jasmine enjoys hiking, painting, and eating cheese. She would like to thank the wonderful cast and crew, her family, and Jeff B. Enjoy the show!
Esha More – Thaisa / ensemble
Esha (she/her) is a South Asian actress based in Seattle, Washington. She's been professionally acting in plays, films, and commercials since 2015. Her more prominent work includes Holmes & Watson, Nemesis, and the Visible Wireless Gamer commercial. Additionally, this year a feature film she acted in, called The Sound of Violet, was released in theatres nationwide. Her love for acting comes from her passion to learn about life through someone else's eyes. She's excited to explore what life was like 400 years ago!
Akhila Narayanan – Marina / ensemble
Akhila (she/her) is super excited to be making her GreenStage debut! She is a rising junior at the University of Washington studying Computer Science and Philosophy. In her free time, she avoids doing her homework by singing, embroidering, making her own earrings, and, of course, acting! Recent roles include M in Passage by Christopher Chen (UW School of Drama), Davidson in The Zoo Story 2: Electric Boogaloo (UW Undergraduate Theater Society), and Angelica in the UW student short film Finishing Touch. Special thanks to her family and friends for always supporting her.
Marc "Mok" Moser – Antiochus / Cleon / ensemble
Mok is a crusty, weatherbeaten local actor with a resume as tall as a $17 coffee. How long has he been doing shows locally? Perhaps you saw him at Green Theater, Eclectic Theater, Theater Babylon, Civic Light Opera at Sand Point, Red Card Productions, or more recently, at Fern Theater, Quiet Theater, or Burien Little Theater. He is eupeptically avid to be a part of this deeply delightful show, and to stand amidst such deeply talented artists like these.
Rachel Ruby Squires – Cerimon / Bawd / ensemble
Rachel (she/her) is ecstatic to make her GreenStage debut. Rachel was born and raised in the high deserts of Arizona, after planting herself in Seattle just a few years ago she is enjoying the opportunity to blossom and grow in this beautiful city. Her previous credits include Puss in Boots (Centerstage); Within the Law (Centerstage); Rosencrantz and Guildenstern are Dead (InD Theater); Resi the Musical (New Musical Productions); Woodstock Chrysalis (Maple Valley Arts Center); King Henry IV Part One (F*** That's Immersive Theater!). Much love to Rachel's parents, siblings, and friends for keeping her sane and centered in this crazy world.
Jonathan Swindle – Simonides / Lysimachus / ensemble
Jonathan is thrilled to be making his debut with GreenStage this summer. Previous Shakespeare credits include The Winter's Tale (Tecumseh Outdoor Drama) and Much Ado About Nothing (University of Southern Mississippi). Other recent credits include Tribes (Tacoma Arts Live), Around the World in 80 Days (Southern Arena Theatre), and The Night of the Iguana (University of Southern Mississippi). Jonathan has a Bachelor of Arts in Theatre from Lee University and a Master of Fine Arts in Performance from the University of Southern Mississippi. Enjoy the show!
PERICLES Director's Note
I've always been drawn to Shakespeare's underdog plays. The ones considered "problematic", or "not as good", or whose authorship and worthiness of Shakespeare's name is hotly debated. Pericles, Timon of Athens, The Two Noble Kinsmen and Cymbeline among others. Plays that seem a little bit messy.
Pericles wasn't included in Shakespeare's First Folio, and the script we have today is cobbled together from a "bad quarto" version that was likely from first hand transcriptions of a performance. Nonetheless, in the later part of Shakespeare's life Pericles remained one of his most popular plays – a trend that continued until the puritans forced the closure of London theatres in 1642.
The plot comes directly from the medieval writings of poet John Gower, and was likely co-authored by George Wilkins, a pamphleteer friend of Shakespeare's and a somewhat disreputable innkeeper.
Pericles has the feel of a "play within a play" – Gower is our narrator, taking us from scene to scene and place to place. Showing us the travels of Pericles through ancient Greece, facing disappointment and tragedy at every turn, resulting in devastating losses including the apparent deaths of his wife and child. Then we jump years into the future to follow the the story of his supposed dead daughter Marina, who faces her own devestating struggles.
By reading a plot summary of Pericles (which includes tragedy after tragedy, shipwrecks, attempted murders, and stories of incest and human trafficking) you may expect a dour and depressing drama, but Pericles is anything but. The play is filled with lighthearted humor and punishments for those that do wrong. It's a comedy, and a bit on the weird side, it also includes topical social commentary, beautiful poetry, and one of the best reunion scenes in all of Shakespeare.
— Ken Holmes
---
BACKYARD BARD
Backyard Bard Cast
(alphabetical order)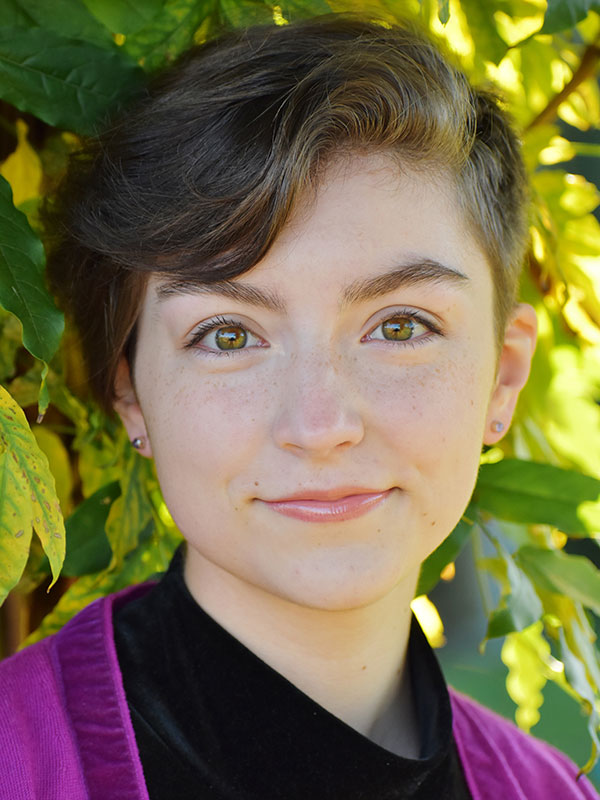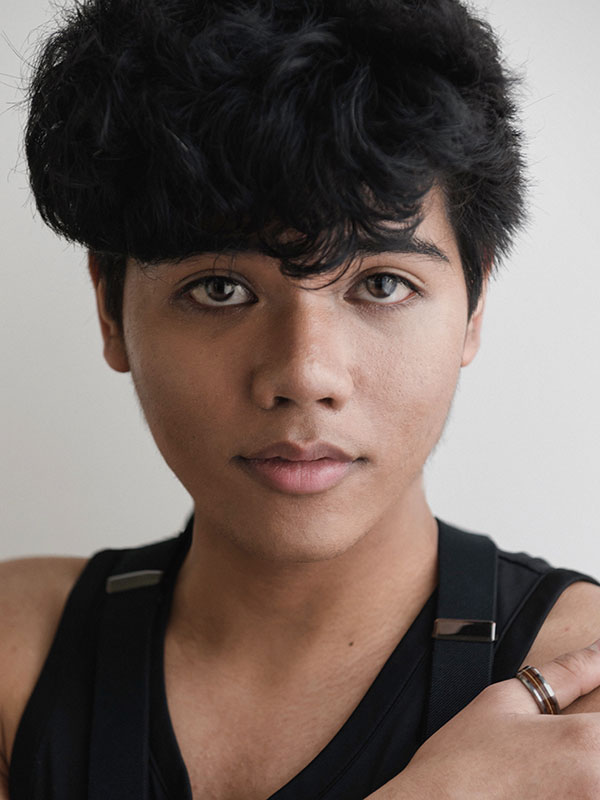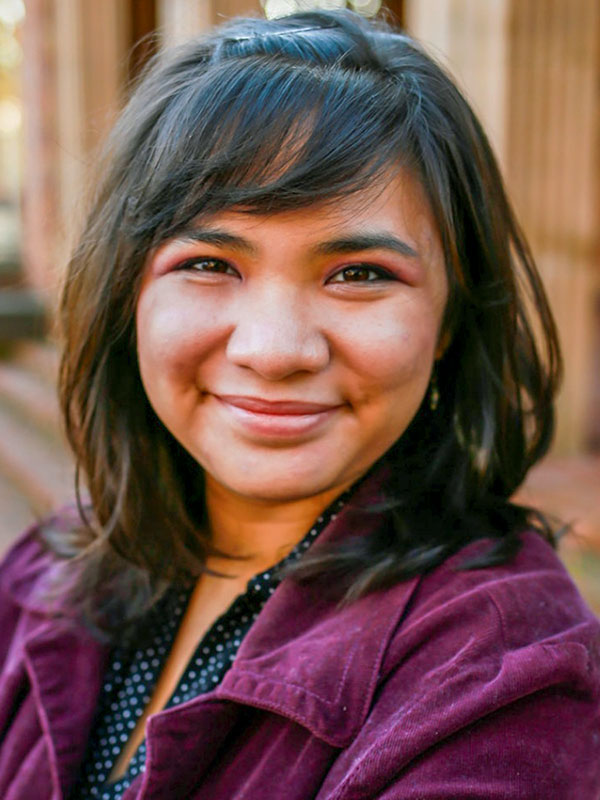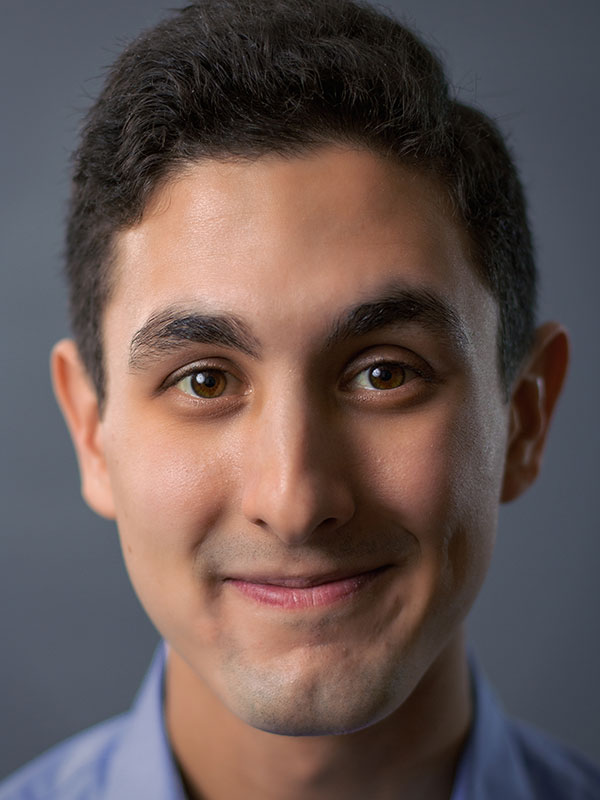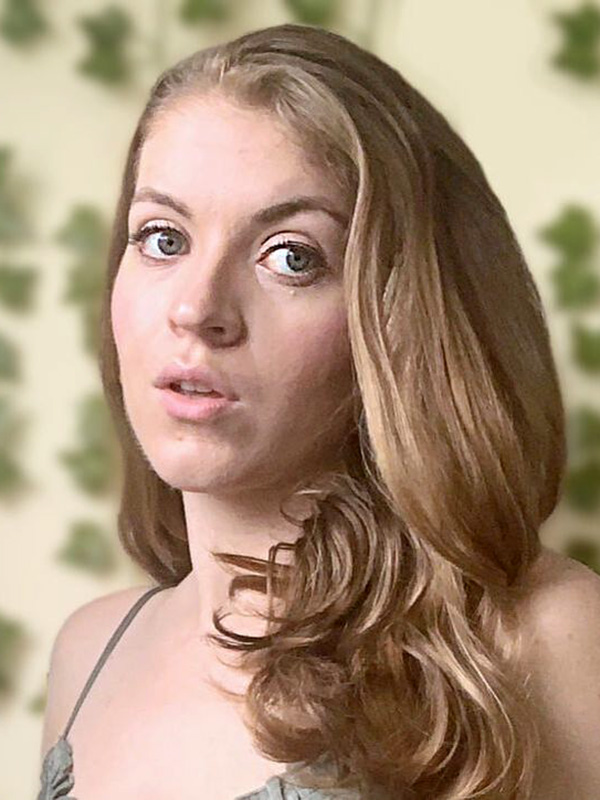 Allison Adams –
Much Ado:
Hero, Prince, Verges |
Macbeth
: Macduff, Gentlewoman, Fleance, Witch
Allison (she/her) is thrilled to return for her first season with GreenStage post-pandemic. She appeared as Grumio and the pedant in The Taming of the Shrew in 2019. A Seattle local, she has also performed in many youth productions all over the city, including GreenStage's youth camps. She now continues performing in college. She sends love and gratitude to her mother and father, to all her teachers and mentors (especially Sarah Stillion, this year more than ever), and to all audiences returning to the parks this summer.
Ejay Amor – Much Ado: Claudio, Ursula, Sexton, Musician | Macbeth: Macbeth
Ejay most recently graduated from Western Washington University with a BA in Theatre and was recognized this year by the Kennedy Center as a national semi-finalist in both playwriting and acting. His goal is to open doors for anyone who doesn't fit the western ideal archetype of what we perceive as an "actor." and be a trailblazer for every actor of color who follows after through his work on stage.
Anamaria Guerzon – Much Ado: Leonato, Conrade, Friar, Musician | Macbeth: Lady Macbeth, Ross, Witch
Anamaria (She/They) is excited to make her in-person acting debut with GreenStage! Audiences may have seen her last in The Tempest (2020 virtual presentation) as Miranda, or in Backyard Bard last year playing the guitar! A recent graduate of Pacific Lutheran University's Theatre program, her recent credits include: Phebe/Orlando in Merely Players (Outsiders Inn), and Hiro in God Said This (Dukesbay Productions), and being an artist in Residence with Village Theater's Northwest Creators Program. When she's not making theatre, she is playing music, reading, journaling, or rewatching Avatar the Last Airbender.
Bryce Publow – Much Ado: Benedick, Messanger, Brachcio, Musician | Macbeth: Malcolm, Witch, Porter
Bryce is thrilled to return to GreenStage for another round of Backyard Bard. His credits include Caliban from The Tempest, Frederic from Pirates of Penzance, and Pendleton Goatbutt from the podcast Save the D8. Bryce studied Theatre Performance at Western Washington University, where he received a BA. When he's not acting, Bryce can be found writing music for his band, AstroZoo (streaming on your favorite music service), and thinking about the greatest love of his life: cats. He loves being a part of the GreenStage Community and hopes everyone can enjoy this season's shows.
Holly Vander Hyde – Much Ado: Beatrice, Dogberry, Don John | Macbeth: Banquo, Witch, Bleeding Sargent, Doctor, Sound effects/ Drumming
Holly (she/they) is honored to be making her in-person GreenStage debut, her first actual debut being GreenStage's Zoom production of The Tempest. Holly is a graduate of Cornish College of the Arts and PCPA, and has taken part in productions across the West Coast. Some of her favorite productions include Company as Bobby, Dears in Headlights as a Lion Tamer Clown, and Macbeth as Lady Macbeth. One of her goals in life is the continual yassification of Shakespeare, and she hopes her performance reflects that this summer.
BACKYARD BARD Director's Note
I first dipped my toe in the waters of Shakespeare with Macbeth in high school. Being a confirmed thespian, I coached several auditions for the production. My friends were cast and I was not. Still, drawn to this play by the story, I hung around rehearsals, which led to me being named assistant director—my first foray into that dimension of theatre.
I love that we are tackling both Macbeth and Much Ado because these plays show how a little rumor can ruin or nearly ruin a person's life. Macbeth hears he might be king, and he and his wife contrive to make that happen instead of trusting it to happen. In Much Ado Claudio wants to marry Hero. But Don John, attempting to ruin Claudio through his friends, starts a rumor that seems certain to spoil the marriage. It's up to those who love Claudio and Hero to clear the air.
In our own age of misinformation, both plays have something to teach us. These plays are also a great introduction to the way Shakespeare draws vibrant characters to tell a crisp story: one a case of intrigue, the other a matter of integrity. Backyard Bard invites you to devote one hour of your attention to a handful of actors—a small investment for a big story. I hope you enjoy what we have put together here.
— Sarah Stillion
---
PRODUCTION TEAM BIOS
Vince Brady – Director, Henry V
Vince is thrilled to be working with GreenStage again. He has worked with them as both an actor (King Lear, Hamlet) and as a director (Love's Labour's Lost, Cymbeline) and always has a great time. He was born in Liverpool, England and worked as an actor and director in the U.K. and Europe before settling in the Pacific Northwest. While in England he studied with Barbara Houseman (RSC & Shakespeare's Globe) and Patrick Tucker (RSC, Original Shakespeare Company & Shakespeare's Globe). Since moving to Seattle he has had the pleasure of working with many wonderful organizations including Seattle Shakespeare Company, Wooden O, Harlequin, Village Theater, SecondStory Rep and Centerstage. He also spent five years as Artistic Director of Exchange Theatre. Vince would like to thank everyone involved with the show for their help in bringing this vision of Henry V so vividly to life. Special thanks to his wife, Sally and his two sons, Jack and Drew. Welcome back to live Shakespeare in the Parks!
Ken Holmes – Director, Pericles / Managing Director
Ken has been with GreenStage since 1993. He has acted, directed, done the bookkeeping, built stuff, painted stuff, and a bunch of other things. He has also worked around town with other theatre companies as an actor, director, photographer, and graphic designer among other things. Ken lives in Kent, WA with his lovely wife Lisa, their nearly teenage daughter Ruby, and their floofy dog Bella. Enjoy the show!
Sarah Stillion – Director, Backyard Bard / Education Director
Sarah is delighted to be with such a talented community! With a BA from Northwestern College and an MFA from Cal Arts, Sarah is an active drama educator, writer (Hunting Dinosaurs, Christmas Circus), director (Dead Man's Cell Phone, Oklahoma!), and actor (1776, Legally Blonde). She also works at Mountlake Terrace High School as a special ed teacher. Sarah looks forward to summer and teaching children of all ages about Shakespeare, as she has been doing with GreenStage since 2012.
Heather Bernadette – Stage Maanger, Pericles / Production Manager
Heather has exerted her divine abilities as a Production Manager for GreenStage, Stone Soup Theatre, stage manager for, Youth Theatre Northwest, GreenStage, Burien Actors Theatre, UMO Theatre, Latino Theatre Projects, Seattle Musical Theatre, as a Director of Not Food For Monsters at Burien Actors Theatre, Lion King with Youth Theatre Northwest's Show to Go. She was also Music Director for Wonderful World of Oz & Peter Pan with Stone Soup Theatre. When Heather is not at the theatre she is busy finishing her degree and walking dogs, playing with dogs, swimming with dogs pretty much I like to hang out with dogs.
Natalie Young – Stage Manager, Backyard Bard
(She/Her) This is Natalie's first time working for Greenstage. She has a Bachelor of Arts degree from the University of Portland, where she also directed Boy Gets Girl for their 2018 season. She wants to thank her mother & father for their encouragement, and her roommate for putting up with all the late nights.
Victoriana Dan – Stage Manager, Henry V
Julia Logan Trimarco – Costume Designer, Henry V
This is Julia's fourth season with GreenStage following last season's A Midsummer Night's Dream. She has designed costumes locally for Jet City Improv (A Sequence of Wretched Events, Claim of Thrones, Nancy You, Tall Tales), Versatile Arts, Eastside Music Theater, ArtsWest, Renton Civic Theatre and Seattle Public Theater. As a member of IATSE Theatrical Wardrobe Union Local 887, Julia has joined costume and wardrobe crews at Seattle Rep, Intiman Theatre, Pacific Northwest Ballet, and Seattle Shakespeare Company. Other adventures in costuming have taken her to the Old Globe Theatre in San Diego, Opera Theatre of St. Louis, and Shakespeare and Company in Lenox, MA. Julia has costumed in eight states including New York, where she earned an Off-Off Broadway Review Award in 2001 for Moonchildren at the Producer's Club II. She can be found wandering museums and antique malls looking for inspiration.
Elizabeth Power – Costume Designer, Pericles
Elizabeth is so happy to switch from mask making for a pandemic to costume making for GreenStage and Shakespeare in the park! Thank you for joining us today we are thrilled to be here! Favorite past shows include last year's Backyard Bard Tempest and Twelfth Night, our recent Histories, Richard 3 and the Henry's, Cymbeline and Much Ado About Nothing.
Britta Souhudra – Costumer Designer, Backyard Bard
Ryan John Spickard – Fight Choreographer
A native to the Northwest, Ryan is a BFA graduate from Cornish College of the Arts and a member of the Society of American Fight Directors as well as the United Stuntmen's Association. As a working fight choreographer and actor in the Seattle area, Ryan has performed with various theaters such as Seattle Shakespeare Company, Book-It Repertory Theater, GreenStage, Balagan Theater, Theater Schmeater and others. Regional Credits include work with the Idaho Shakespeare Company and the Colorado Shakespeare Company where he was nominated as best supporting comedic actor for The Comedy of Errors by the Denver Post. In 2009, along with other members of the stage combat community in Seattle, he formed Performers' Forge, a theater company dedicated to the performance and education of staged violence, of which he is currently Co-Artistic Director.
Jennifer Crooks – Props Designer
Jennifer is a local artistic collaborator who has worked as an actor, deviser, director, dancer, choreographer, and teaching artist. Her directing work includes Backyard Bard and Taming of the Shrew with GreenStage, From Kings to Controllers at Ghost Light Theatricals, and directed for the Intiman Emerging Artist Program. She has created a number of original devised works: Iconicity, Twisted, Flora/Dora, and The Juliet Project (for which she received The ECC Centennial Cup award from the Festival of European Anglophone Theatrical Societies in Antwerp, Belgium). Locally, she has also worked with ReAct Theatre, The Rogue Gallery, PlayList Seattle and Akropolis Performance Lab.
Josh Kibbey – House Manager, Henry V
Josh writes and performs hip-hop as Kibbonafide. Check him out on Spotify! He's thrilled to be working the house on Henry V, one of his favorite plays ever. Love to Gail and Serenity.
David Gill – House Manager, Pericles
Lindsay Hop – House Manager, Backyard Bard
Deb Harrick – Sound Tech, Pericles