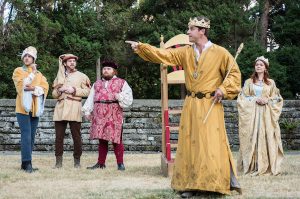 The August 18 performance of Richard II originally scheduled for Othello Park has been moved to Seward Park because of a scheduling mixup at the original venue.
We still will have three performances at Othello Park. Our Backyard Bard Hamlet played there last night, BYB A Midsummer Night's Dream will be at Othello Park at 7 p.m. this evening, August 5, and The Comedy of Errors will be there at 7 p.m. Friday, August 11.
Othello seems a most appropriate park in which to perform FREE outdoor Shakespeare. We had a nice little turnout yesterday; let's make it even bigger for the remaining shows! Go see a play!