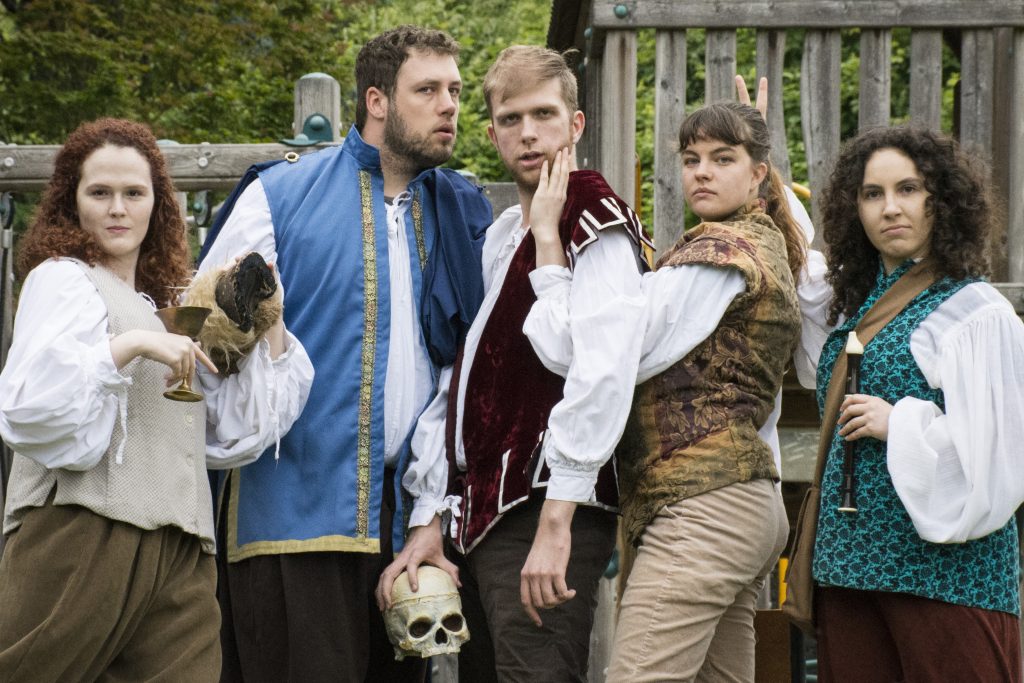 Directed by Erin Day
Hamlet is Shakespeare's classic story of the "melancholy Dane," Hamlet, who seeks just the right revenge on his uncle, who murdered Hamlet's father, married his queen, and assumed the throne.
Director Erin Day is GreenStage's Artistic Director, who last summer played Mistress Page in our production of The Merry Wives of Windsor. Since moving from Washington, D.C., Erin found a home in GreenStage. She has also performed with Seattle Public Theater, Theatre Babylon, Seattle Fringe Festival, The Washingtonians!, and others. Erin is a member of the Midnite Mystery Players.
CAST
Samie Jo Johnson 
Aubrey Kaye
Gavrielle Lent
Benjamin Nickols
Luke Sayler
PRODUCTION TEAM
Chelsea "Mo" Moniz: Stage Manager
Assistant Stage Manager
Costume Designer
Konstantin Lazarov: Technical Director/Set Designer
Ryan Spickard: Fight Choreographer
Gail Wamba: Prop Designer
House Manager
PERFORMANCE SCHEDULE
All dates, times, and locations subject to change