Four actors will bring all the laughter, all the adventure, and all the magic of A Midsummer Night's Dream and Hamlet to smaller parks in the greater Seattle area, July 14–August 19, 2017. It is our hope, and our mission, to take Backyard Bard to all the places where a bit of poetry in the sun might bring new possibilities to new audiences, start new conversations with new friends of GreenStage, and make it even easier for people to… go see a play.
Smaller Shakespeare in the Park for smaller spaces; two one-hour productions performed by the same four actors, touring to smaller parks in and around Seattle each summer.
Since 2008, GreenStage has offered abbreviated, four-actor productions for theme parties, community functions, schools, and the occasional backyard, serving as a gentle introduction to the best parts of the larger play, and bringing the story vibrantly to life in more intimate venues with verve and brevity. Available for private events! Contact us for more information.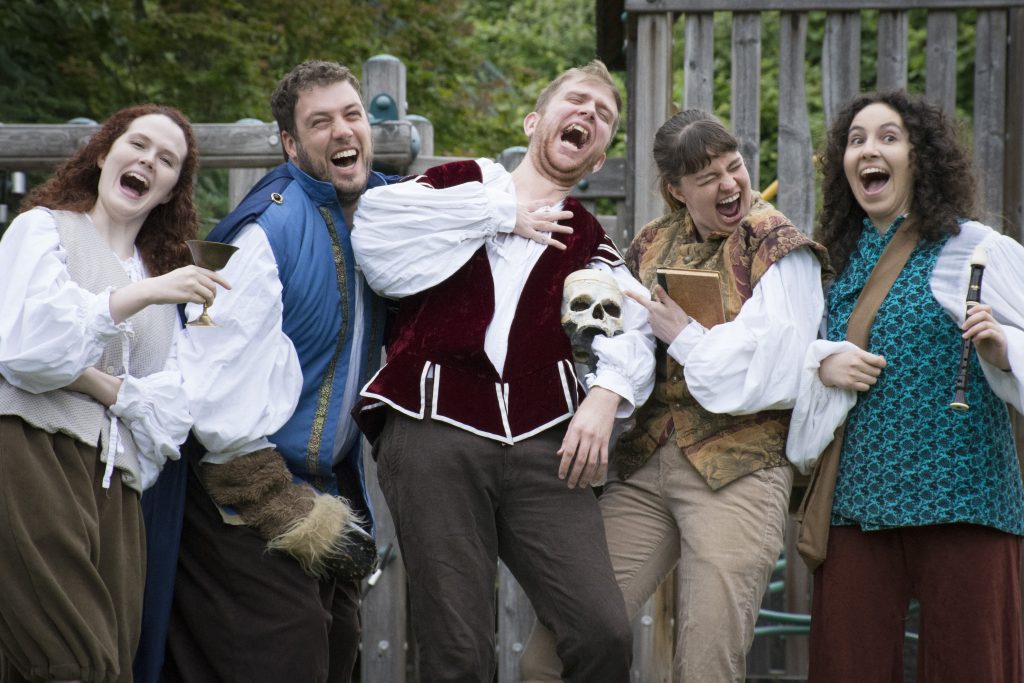 CAST
Samie Jo Johnson 
Aubrey Kaye
Gavrielle Lent
Benjamin Nickols
Luke Sayler
PRODUCTION TEAM
Chelsea "Mo" Moniz: Stage Manager
Assistant Stage Manager
Costume Designer
Konstantin Lazarov: Technical Director/Set Designer
Ryan Spickard: Fight Choreographer
Gail Wamba: Prop Designer
House Manager
PROGRAM
PERFORMANCE SCHEDULE:
All dates, times, and locations subject to change